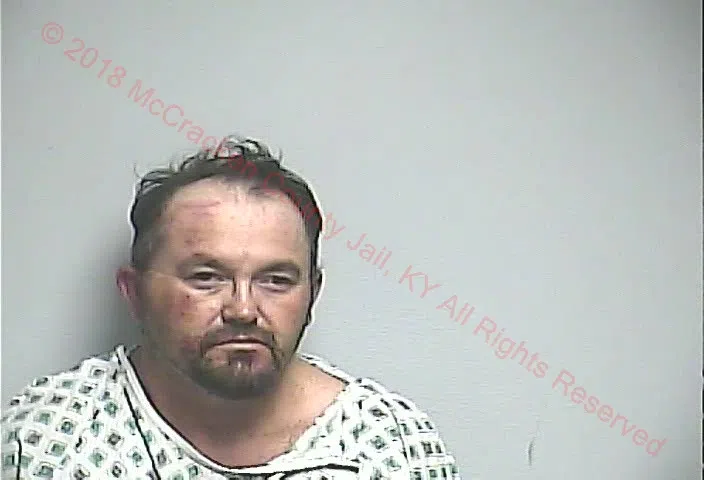 A Herndon man is facing numerous charges following a vehicle pursuit involving a dump truck in McCracken County Sunday.
That's according to a report from WPSD-TV, which says McCracken County deputies responded to calls of a reckless driver in a dump truck in the area of Alben Barkley Drive. Deputies located the dump truck at a gas station and made contact with the driver, 42-year old Richard Hack of Herndon.
While deputies were speaking with Hack, a different person asked them for directions. While they were speaking with that individual, Hack allegedly got into the dump truck and fled.  A pursuit began, which lasted until the dump truck became stuck in a yard.
Hack was taken into custody following a brief foot pursuit. According to the McCracken County Jail website, Hack is charged with third-degree assault, fleeing or evading police, resisting arrest, third-degree criminal mischief and several traffic violations.