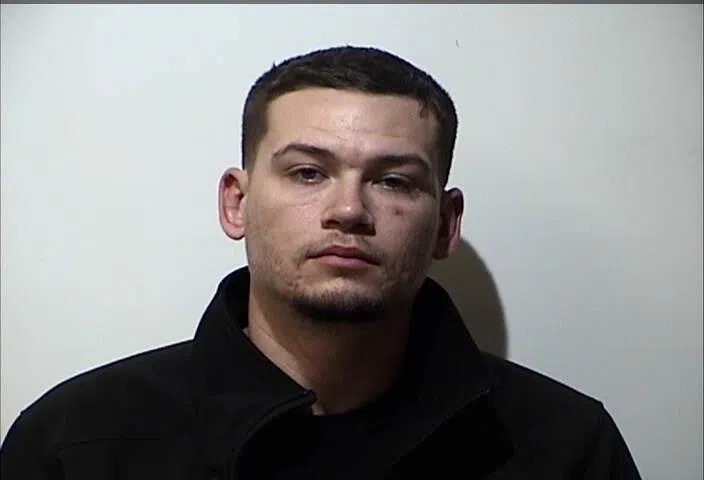 One person was hurt in a single-vehicle wreck Saturday night on the Eagle Way Bypass and a passenger was arrested for wanton endangerment.
An arrest citation for 28-year old Chase Cooper of Hopkinsville says he was angry that the driver of the car, 21-year old Sydnee Hancock of Hopkinsville, did not want to go bar-hopping. Cooper allegedly grabbed the steering wheel and jerked it, causing the car to leave the roadway and go into a bean field.
A passenger, 19-year old Simone Piffko of Hopkinsville, had to be taken by EMS to Jennie Stuart Medical Center for treatment of injuries.
Cooper was arrested and charged with three counts of first-degree wanton endangerment.