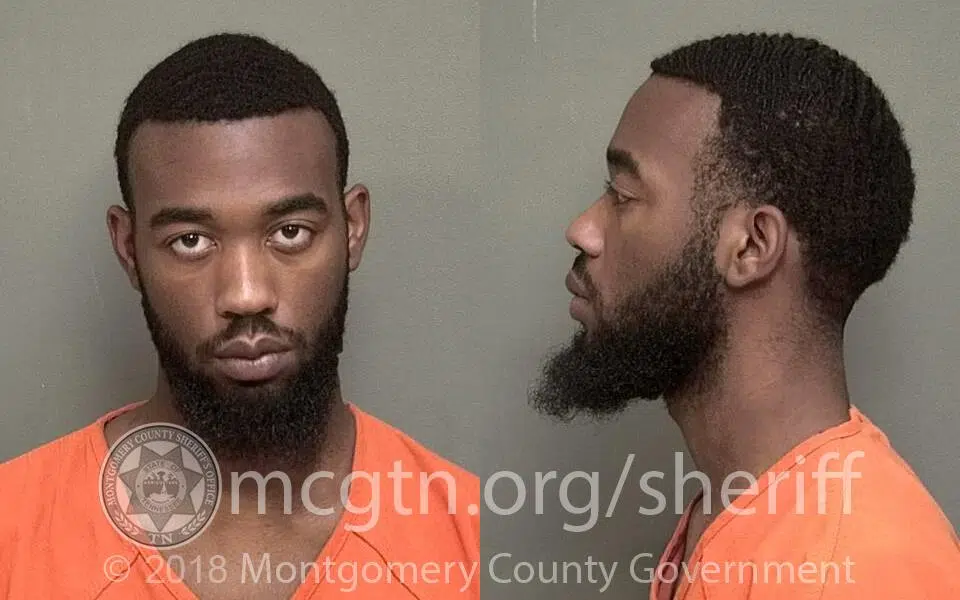 The Clarksville Police Department arrested a man on an aggravated robbery charge and then later served him with a warrant for an additional aggravated robbery charge.
According to a news release from police, the first robbery count stemmed from an incident that occurred in September involving a drug transaction where multiple people were robbed, including the drug dealer. When officers attempted to the Kenneth Woods into custody in relation to that on November 4, he reportedly fled on foot, dropping a handgun before being arrested following a short pursuit.
It was later determined that Woods had allegedly robbed a business on Ashland City Road earlier in the day on November 4. He reportedly entered the business and threatened the clerk with a handgun before striking her in the head with it and fleeing with an undisclosed amount of cash.
Woods was served with a warrant for aggravated robbery while in the Montgomery County Jail for charges of robbery, unlawful carrying or possession of a weapon, resisting arrest and robbery.