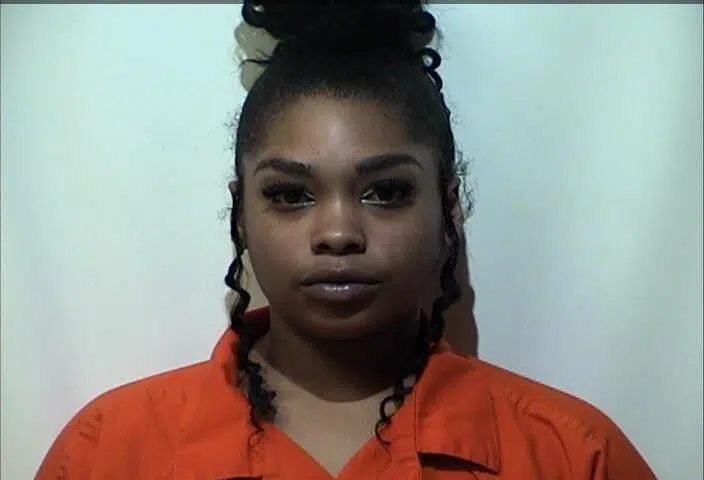 A Hopkinsville woman was arrested Monday night after she allegedly pistol-whipped a man during a dispute on Honeysuckle Drive.
Hopkinsville Police Sgt. Chris Bond was called to 1003 Honeysuckle about 6:20 p.m. for a disturbance involving weapons and found the male victim with a laceration to the back of the head, according to the police report.
Investigation determined that 22-year old Tyesha Lewis of Hopkinsville had been in an altercation with the man when she allegedly retrieved the gun and struck him on the head.
Lewis was arrested and charged with second-degree assault.