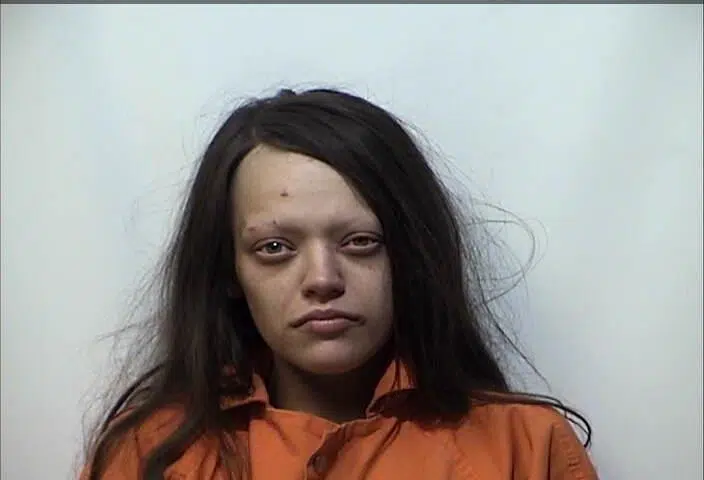 An investigation on Gospel of Peace Road Friday afternoon led to the arrest of a local woman on methamphetamine-related charges.
Deputy Rick Burgess was assisting with a theft investigation and made contact with 28-year old Shalayna Worley of Hopkinsville, with an arrest citation saying she appeared to be under the influence of a substance.
She was arrested and Deputy Burgess began a search of her purse after Worley said there was nothing inside that could harm him. The report says Burgess was nearly stuck by an uncapped, dirty needle that appeared to contain blood and drug residue.
Worley was charged with first-degree wanton endangerment, possession of meth and drug paraphernalia and public intoxication.