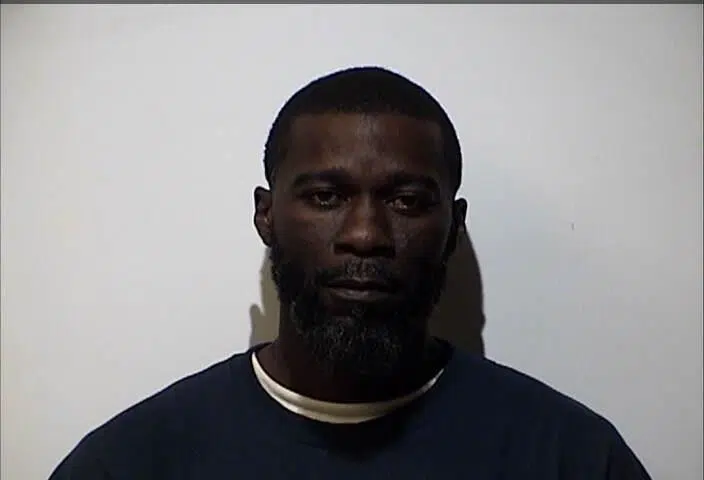 An arrest has been made in connection with an armed home invasion Tuesday night on First Street Extension, where shots were fired at a man and child, but no one was injured.
Charged with first-degree robbery is 40-year old Kesler Willingham of Hopkinsville, who allegedly worked with two other suspects to hold a 43-year old man and his five-year old son at gunpoint while they ransacked the home looking for money.
An arrest citation says approximately five rounds were fired at both victims, but no one was struck.
The man and child were eventually able to escape from the home unharmed.
Willingham was interviewed at the Hopkinsville Police Department at about 3 a.m. and claimed he was also a victim of the robbery, but police say he saw officers twice after the robbery near the scene and never indicated he was a victim. He was also allowed by police to go inside to remove his cell phone that was plugged into the wall and the report says he was observed by witnesses conversing with the other suspects outside of the home soon after the robbery.
When police found Willingham at work at a local factory later in the night, he reportedly told Officer Michael Felts, "I know why you're here."
The suspects only got away with about $5 in loose change, according to the report.
Anyone with information on the incident should call Crime Stoppers at 270-887-TIPS.