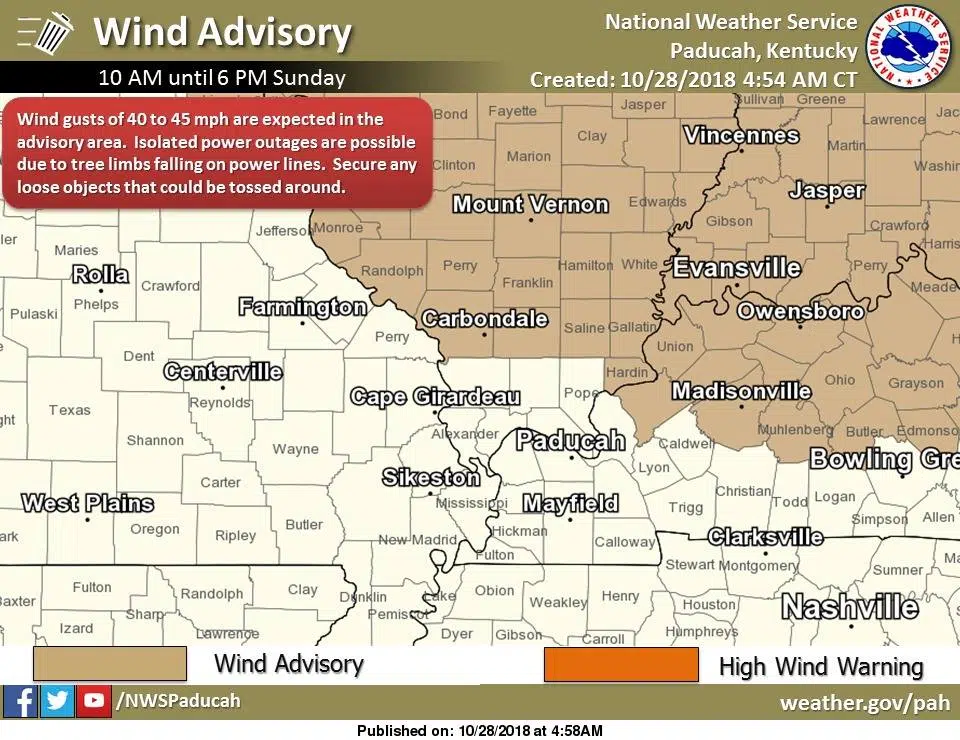 A Wind Advisory is in effect today for counties to our north and east.
It will be in effect from 10 a.m. until 6 p.m. and includes Hopkins and Muhlenberg counties and areas farther north.
The National Weather Service in Paducah says wind gusts from 40 to 45 mph will be possible in those areas and the strongest winds will be from late morning through the afternoon.
Isolated power outages are possible due to tree limbs falling on power lines. Any loose objects left outdoors will likely be tossed around in the Wind Advisory area.