A Christian County Grand Jury returned multiple indictments Friday, including for assault, criminal abuse, burglary and more.
Indicted for second-degree assault is 43-year old Jerome Powell of Hopkinsville who, while lodged in the Christian County Jail, allegedly struck another inmate in the head with a mop bucket. The victim was reportedly sitting on a cot reading a newspaper at the time, and needed to have staples to close the wound.
Two people, 25-year old Camarie Miller and 22-year old David Smith, both of Oak Grove, were indicted for second-degree criminal abuse of a child under 12 years of age. Officers had been called to Blanchfield Army Community Hospital for reports of a child with bruising and a bite mark on his arm. The child's left forearm allegedly had a bite mark on that Miller reportedly admitted to causing as a form of punishment in response to the child biting her.  The bruising was on the child's buttocks and thighs and appeared to be caused by a belt.  The bruises were allegedly caused by Smith.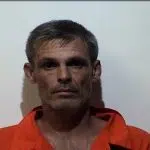 46-yer old Gary Hunt, 27-year old Jennifer Grace and 38-year old James Oliver, all of Hopkinsville, were indicted for third-degree burglary, two counts of endangering the welfare of a minor, two counts wanton endangerment, tampering with physical evidence, possession of a controlled substance and possession of drug paraphernalia.
Grace and Oliver were passengers in a vehicle, along with two minor children, and allegedly dropped off Hunt at Johnson's Auto Salvage on Russellville Road, where he allegedly broke out a window and entered the business. They would pick Hunt back up and then be stopped by police, where it was reportedly discovered they had drugs in the vehicle.