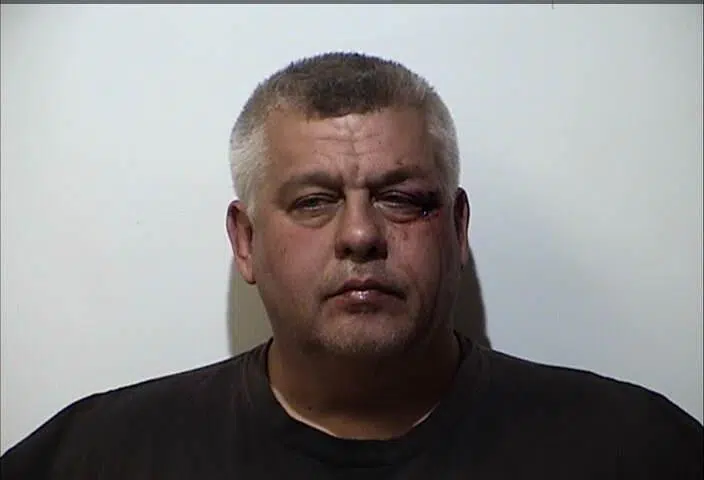 Hopkinsville Police arrested a man Wednesday evening who allegedly assaulted his 81-year old mother with a cane and punched his son in the face.
An arrest citation for 57-year old Christopher Goode of Hopkinsville says officers were called to a domestic assault on Deepwood Drive and determined Goode had allegedly struck his mother repeatedly with the cane.
The woman had a severe laceration and other injuries from the attack, according to the report.
Goode's son did not appear to be injured after being struck in the face with a closed fist.
Police say Goode also had a large quantity of marijuana in his possession. He was arrested and charged with second-degree assault, fourth-degree assault and possession of marijuana.