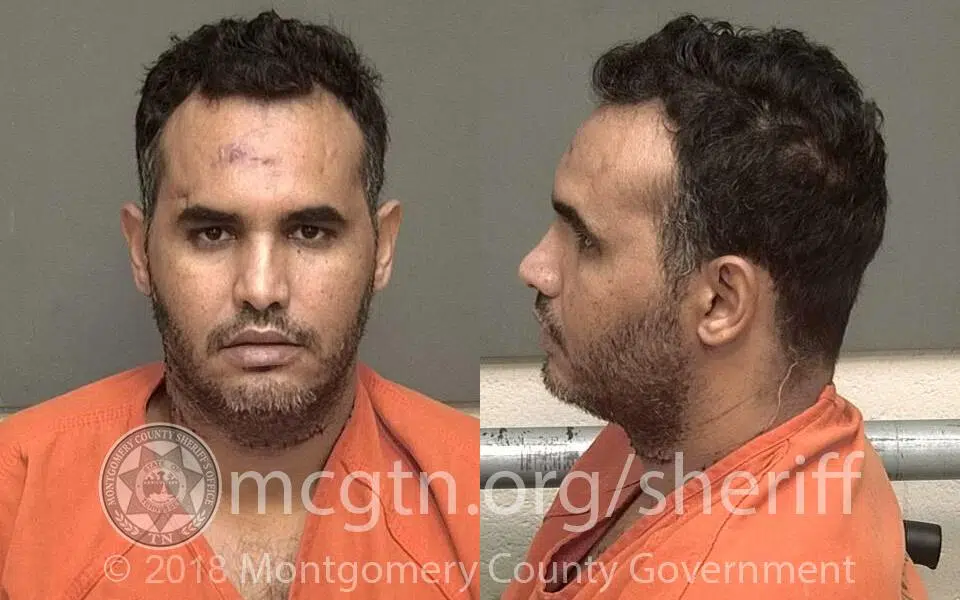 The Clarksville man accused of stabbing his estranged wife to death Saturday is out of the hospital and is in jail.
Clarksville Police say 40-year old Hamid Houbbadi was served with a warrant for criminal homicide and lodged in the Montgomery County Jail.
As previously reported, Houbbadi allegedly used a knife to kill 41-year old Leila Chanane at a Bellamy Lane residence.
Officers arrived to find Houbbadi with knife wounds on his body that appeared to be self-inflicted.
Police say the suspect and victim were not living together at the time of the attack and there had been a history of domestic violence by Houbbadi.