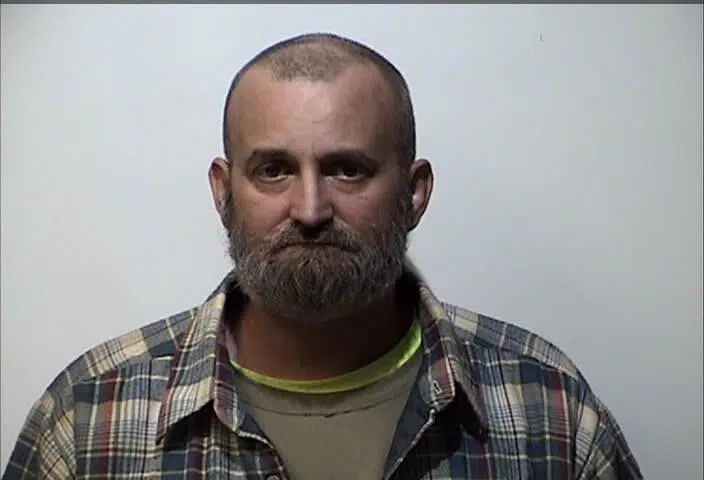 A foot pursuit on Sanderson Drive Tuesday night ended with the arrest of a man who allegedly had tools commonly used in the commission of burglaries.
Officer Gary Hicks was on a regular patrol on Sanderson and saw 44-year old Rodney Edwards of Hopkinsville walking through front yards, according to the arrest citation.
Edwards allegedly fled when Officer Hicks shined a spot light on him and ignored commands to stop.
He was eventually caught behind 621 Sanderson after he hopped a fence and police say a search of his pockets and a backpack he tossed revealed knives, flashlights and gloves.
Edwards was recently released from jail after serving time in connection with other alleged burglaries in the same areas.
He is facing new charges of fleeing or evading police, tampering with evidence and possession of burglary tools.