It was a beautiful day for the first ever Officer Phillip Meacham Memorial 5k Run/Walk Saturday, as a large crowd gathered at the Justice Center to celebrate his life and family.
Christian County Sheriff's Deputy Sean Head organized the event and says he and Officer Meacham were friends for a very long time and he knows Meacham would have been honored by the amount of people who turned out.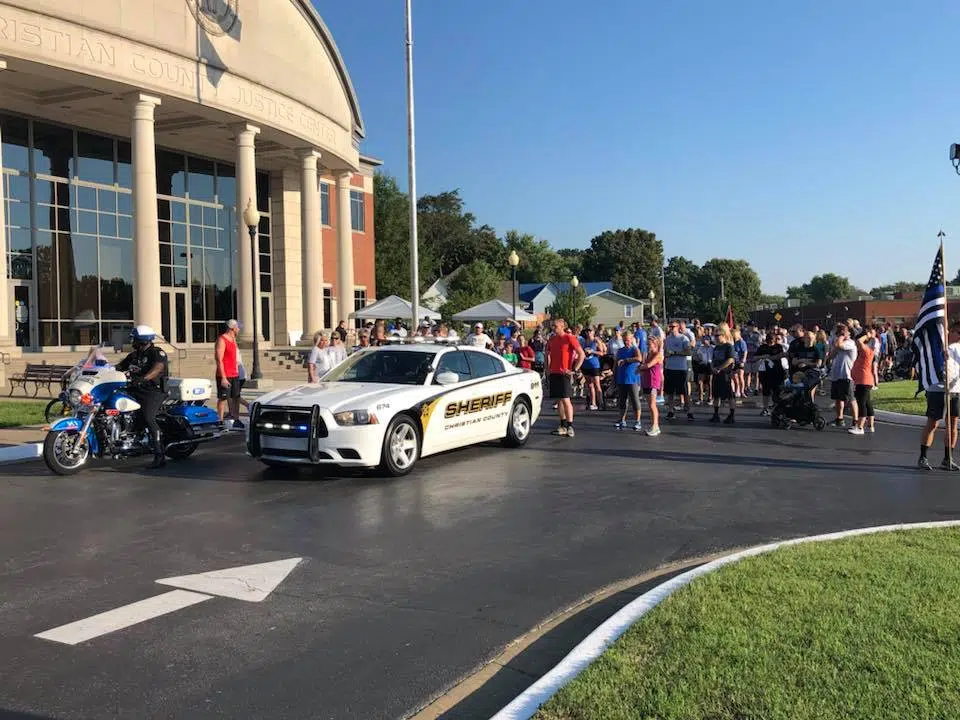 He says all the money raised by the event will go to local law enforcement agencies to provide for much needed equipment, such as medical kits for K9s.
Head thanked the people who helped him pull the event together and says he was blown away by the support the community has shown this, law enforcement and the Meacham family.
On March 29th, Officer Meacham was shot and killed in the line of duty on Paulette Court. While Hopkinsville and Christian County will never forget that day, Saturday morning was for remembering who Phillip Meacham was during his life as a father, husband, son, officer and friend.                                                                                                **