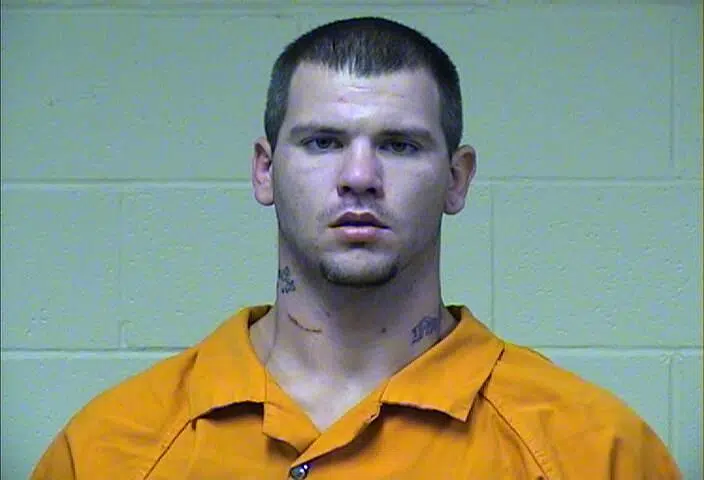 A Todd County man wanted on felony warrants was arrested Friday afternoon following a foot pursuit.
Guthrie Police Sgt. Dean Blumel received information that 25-year old Thomas Wayne Gates of Allensville was in the Pennyrile Village Apartments, according to an arrest citation, which says Gates fled on foot when he saw police.
Gates was soon caught and charged with fleeing or evading police. Officer Spencer Turner and a bystander helped apprehend Gates, according to police.
The Todd County Sheriff's Department served Gates with warrants for fleeing or evading police, multiple counts of wanton endangerment, burglary and theft by deception.
He allegedly led a deputy on a vehicle pursuit earlier this month and is accused of burglaries at Trenton Farm Supply and at a farm shop on Coal Bank Road.
Sheriff Tracy White says Gates also used a counterfeit $100 bill at the Penchem Tack Store.