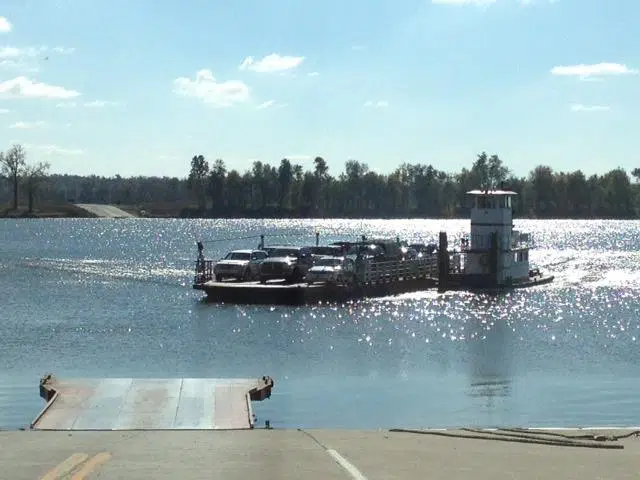 Thanks to a funding agreement between Kentucky, Illinois and the Ohio River Authority, the Cave-In-Rock Ferry will return to full service hours effective October 1.
According to the Kentucky Transportation Cabinet, the ferry that runs between Marion, Kentucky and Cave-In-Rock, Illinois will run from 6 a.m. until 10 p.m. seven days a week. A $2.15 million funding commitment between the Kentucky Transportation Cabinet and Illinois Department of Transportation increases funds to the ORA to cover expenses for a year-round, 16-hour ferry operation, as well as improvement costs associated with new U.S. Coast Guard requirements to upgrade the safety standards of three vessels. The 21-month funding agreement will be split evenly by the two states.
The ferry has been operating on reduced hours since July, when funding issues threatened to close it completely. Another financial review will be conducted next year to determine future funding commitments.
Illinois Transportation Secretary Randy Blankenhorn says, "Getting the Cave-In-Rock Ferry back to its previous service levels is more than just a convenience for commuters, it's important for the economy on both sides of the river. With everyone recognizing the importance of the ferry to the region, arriving at a solution to keep it operating quickly became a priority. We are proud of the teamwork to keep this valued service up and running."