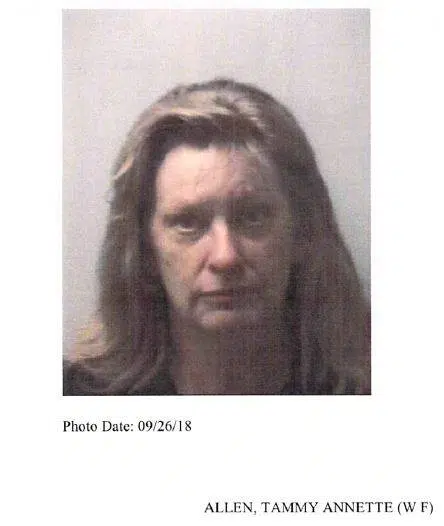 A Murray woman has been arrested and charged with murder in connection with the Wednesday death of 56-year old Jimmie Taylor of Murray.
According to a press release from the Calloway County Sheriff's Department, deputies responded to a residence on Heather Lane for reports of a deceased person. The body of Taylor was found inside and an autopsy is pending at the Medical Examiner's Officer in Madisonville.
At the result of investigation, law enforcement arrested 54-year old Tammy Allen of Murray and charged her with murder and tampering with physical evidence. The investigation is still ongoing.