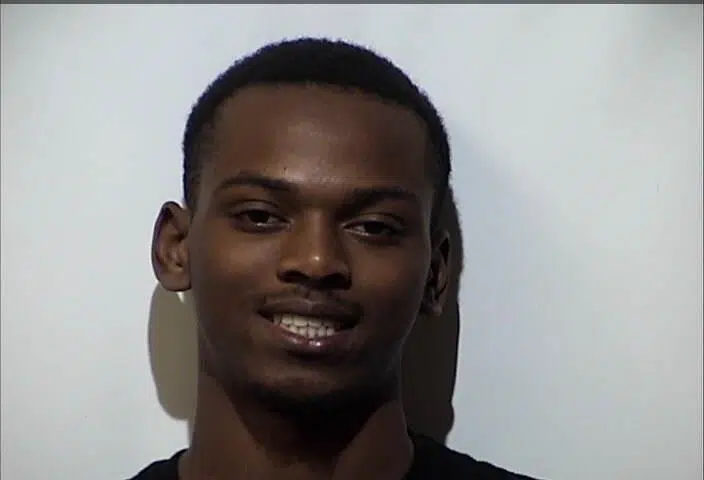 A Hopkinsville man is facing several charges, including trafficking in cocaine and receiving stolen property, following a traffic stop on Hershey Drive early Tuesday.
According to the Hopkinsville police report, officers observed a vehicle fail to use a turn signal and conducted a traffic stop. Upon contact, officers saw 18-year old Detravius Dillard of Hopkinsville allegedly attacking "nervous, while making stiff, irregular movements".
When asked if he had anything on his person, Dillard reportedly said he had a gun. A search allegedly revealed a loaded handgun, a baggie containing 5 individually wrapped packages of cocaine, a baggie of marijuana and $230 cash.  A search of the vehicle discovered a digital scale and a vape pen.
Investigation determined that the handgun had been reported stolen.
Dillard was arrested and charged with trafficking in cocaine, receiving stolen property, carrying a concealed weapon, possession of marijuana and possession of drug paraphernalia.