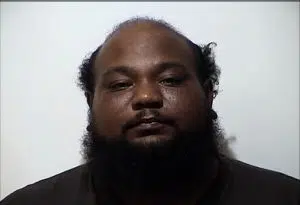 Members of the Hopkinsville Christian County Violent Crimes Strike Force arrested two Clarksville men last week on gun charges.
A news release says a traffic stop was conducted on Central Avenue and officers could see the stock of a shotgun lying in the back seat of the car. Further investigation revealed two handguns, a .22 caliber UZI and a stolen double-barreled shotgun.
Both occupants of the car, 41-year old Juan Davilamercado and 29-year old Alexander Byrd of Clarksville, were arrested and charged with first-degree burglary, receiving stolen property and use of restricted ammunition. Police say both men are members of the Sin City Disciples motorcycle group.