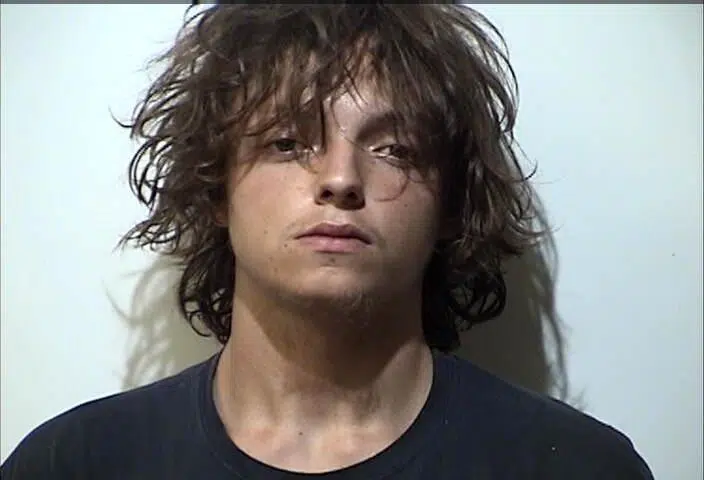 A local man sought on a Caldwell County warrant is facing new charges in Christian County following an incident Labor Day morning.
Hopkinsville Police received a call about 9:45 a.m. that 18-year old Zachary Holloway of Hopkinsville was at a Windsor Drive location with a knife and officers found him on Koffman Drive.
After being detained, Holloway allegedly began kicking the windows of the police cruiser, causing over $1,000 worth of damage.
An arrest citation says he began making noise and causing alarm in the neighborhood and threatened to harm officers once he is released from jail.
Holloway was arrested for felony criminal mischief, terroristic threatening and disorderly conduct.
He was also served with the Caldwell County warrant alleging fraudulent use of a credit card. Princeton Police say he used a stolen card to withdraw $300 in funds from an ATM last month.