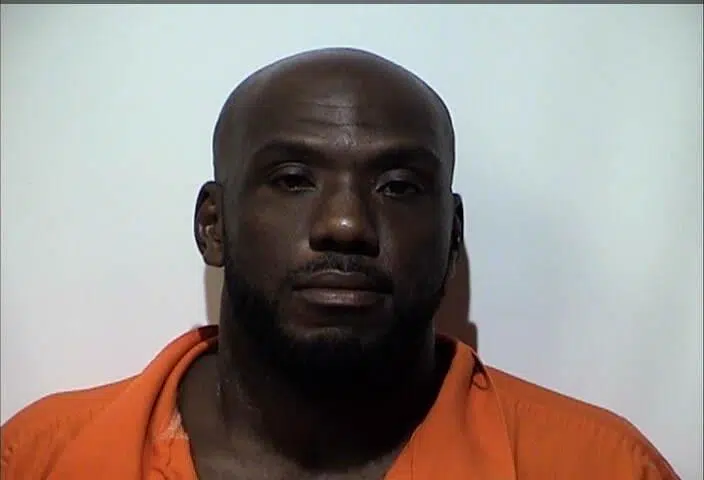 A Hopkinsville man is facing several felony charges, including methamphetamine and cocaine trafficking, wanton endangerment and more after he was arrested Sunday by the Hopkinsville Police Department.
According to the police report, officers were dispatched to the area of South Vine Street for reports of a man armed with a gun. Arriving on scene, officers reportedly saw 35-year old Tony Bowen of Hopkinsville run into a residence and then flee out the backdoor and jump a fence.  He was taken into custody following a brief foot pursuit.
Witnesses told officers Bowen had allegedly pointed a gun at the victim and a K9 search of the residence allegedly revealed a handgun, two grams of meth, four grams of cocaine, synthetic drugs and marijuana. Bowen allegedly claimed the items as belonging to him.
Bowen was arrested and charged with trafficking in meth, trafficking in cocaine, trafficking in synthetic drugs, trafficking in marijuana, wanton endangerment, possession of a handgun by a convicted felon, tampering with physical evidence and possession of drug paraphernalia.