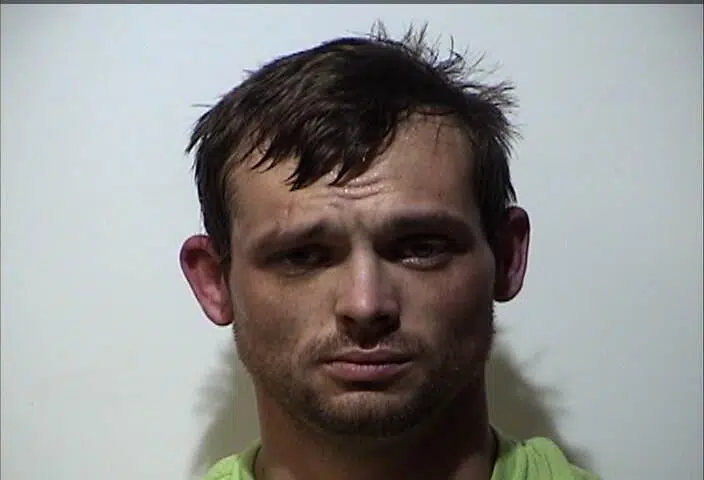 A traffic stop early Saturday morning for a vehicle headed the wrong direction on South Virginia Street led to the arrest of a Muhlenberg County man on multiple charges.
Hopkinsville Police stopped 27-year old David Cloud of Central City about 12:45 a.m. and the arrest citation says there was a syringe in his lap. He was unable to perform field sobriety tests and a search of his person allegedly revealed a baggie of methamphetamine in his pocket.
A computer check showed his license was suspended and that he had a summons in Muhlenberg County for illegal take of a turkey and deer, hunting on private property without permission and discharging a firearm across a public road.
Cloud is charged locally with DUI, possession of meth, reckless driving and driving with a suspended license.