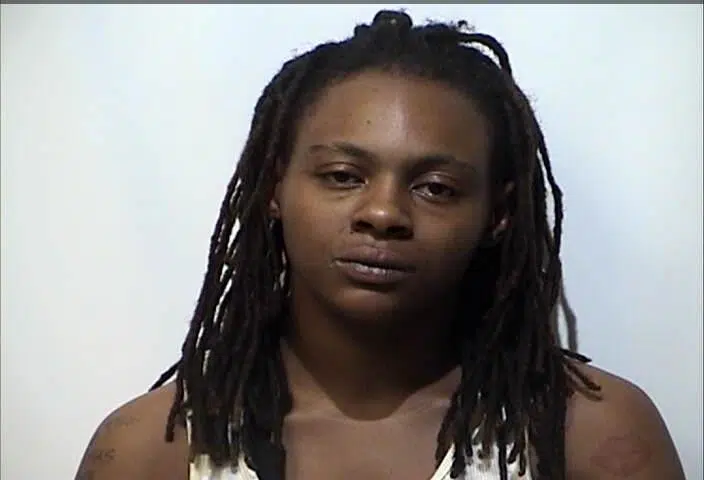 The Hopkinsville Police Department arrested a woman Sunday on charges of third-offense DUI and fleeing or evading police, following two traffic collisions.
According to the police report, officers responded to Henderson Street around 8:30 p.m. after it was called in by a victim that their vehicle had been struck by another vehicle driven by 25-year old Royneca Brown. She allegedly did not stop after the collision, which occurred on Country Club Lane, and the victim followed her to a Henderson Street residence.
A third vehicle arrived on scene to check on the victim, which is when Brown allegedly ran out of the home, got back into the vehicle and attempted to leave. She reportedly backed into the third driver's car and pushed it out of the way.  When officers arrived on scene, Brown reportedly fled the scene.
Following a short pursuit, police were able to stop her and take her into custody. She allegedly had a strong smell of alcohol on her person and a search of her ID revealed two prior DUI convictions.  A search of her person allegedly revealed two pills in her pocket.
Brown was charged with third-offense DUI, fleeing or evading police, leaving the scene of an accident, driving on a DUI suspended license and possession of a controlled substance.