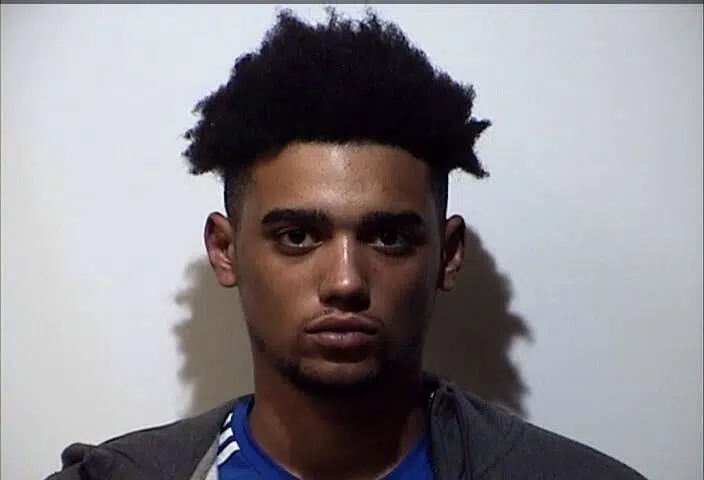 A traffic stop on East Fourth Street in Hopkinsville early Friday morning led to the arrest of a local man on DUI and drug charges.
Officer Clevin Robinson stopped 20-year old Steven Moody of Hopkinsville just after 2:30 a.m. near the railroad crossing for not having his license plate illuminated and the arrest citation says there was a strong odor of marijuana coming from his vehicle.
Police say he appeared to be under the influence and performed poorly on field sobriety tests.
Moody produced a baggie of marijuana that had been in his pocket and the report says he attempted to discard pills that had been concealed in his shorts.
A search of the car allegedly revealed digital scales, pieces of marijuana cigarettes and an open container of alcohol.
Moody performed poorly on field sobriety tests and was arrested for DUI, possession of marijuana, possession of a controlled substance, tampering with evidence, possession of drug paraphernalia, possession of an open container, failure to maintain insurance and driving without the license plate illuminated.