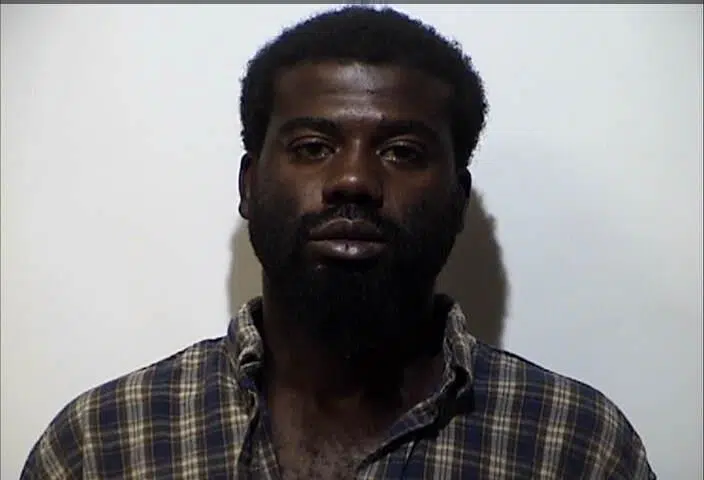 An investigation by Hopkinsville Police Thursday night led to the arrest of a local man on a gun charge.
Officers were called to Sarah Avenue for a disturbance about 8:15 p.m. and saw 26-year old Ronald Waddell walking away from a mailbox on Means Avenue, according to the arrest citation.
The person who reported the disturbance told officers Waddell had placed a gun in the mailbox and a revolver was located inside. The victims said Waddell had threatened to shoot them during the initial incident.
He was arrested and charged with terroristic threatening, possession of a handgun by a convicted felon and tampering with evidence.