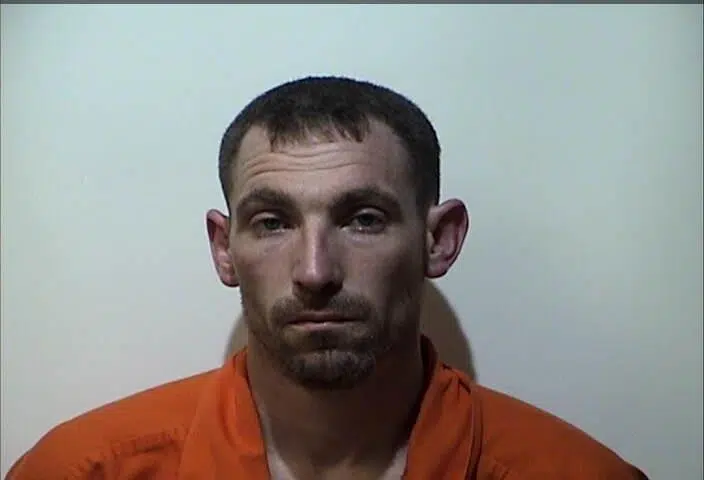 A traffic stop for a seat belt violation Tuesday afternoon led to the arrest of the driver on drug charges.
Officer Alex Cortez stopped 34-year old Jack McLendon of Hopkinsville at West First and Fowler Street for not wearing a seat belt and a K9 alerted on his vehicle. The report says a search revealed a case in the center console that contained a pipe containing methamphetamine. Officers also located a baggie of synthetic marijuana and a blue pill.
McLendon was arrested and charged with possession of meth, possession of a controlled substance, possession of synthetic drugs, possession of drug paraphernalia and driving without a seat belt and license plate.