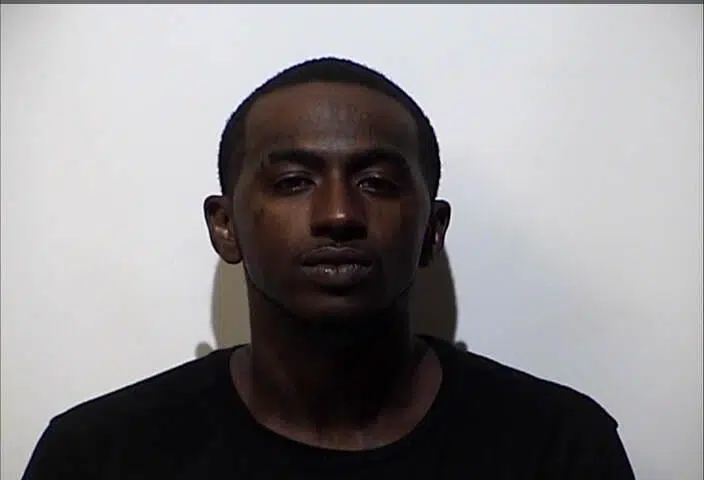 An investigation on East Ninth Street Thursday evening led to the arrest of a local man wanted on multiple warrants, who is also facing two new felony charges relating to a gun and fake money.
Hopkinsville Police Officer Josh Strauch was called to a 605 East Ninth location regarding a disturbance and found 26-year old Blake Butler of Hopkinsville sitting in the driver's seat of a vehicle.
Butler had been involved in an argument with another individual and the report says an odor of marijuana was coming from the car.
A computer check showed Butler was sought on warrants for contempt of court and for failing to appear in court and a search of the vehicle allegedly revealed drug paraphernalia, counterfeit money and a concealed 9 mm pistol.
In addition to being served with the warrants, Butler was charged with possession of a handgun by a convicted felon, criminal possession of a forged instrument, carrying a concealed deadly weapon and possession of drug paraphernalia.