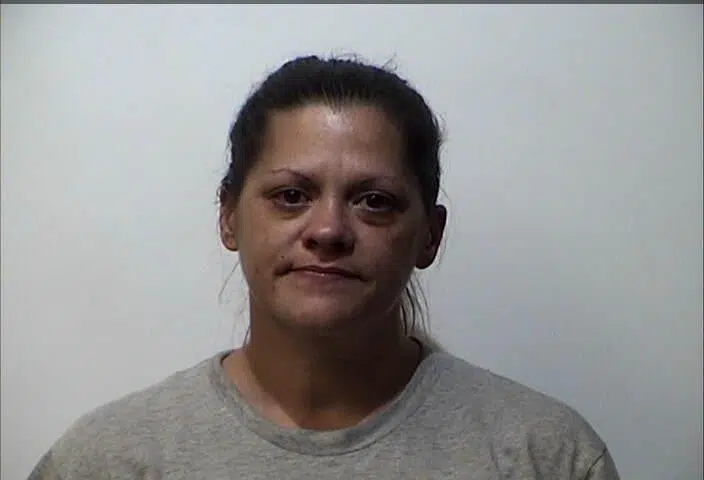 Hopkinsville police arrested a local woman Friday night for possession of methamphetamine.
According to the police report, officers were responding to the area of South Main Street for reports of a woman walking outside screaming. Contact was made with 41-year old Brandi Abney of Hopkinsville and while speaking with police, she allegedly dropped an empty plastic baggie and straw consistent with drug use.
Discovering there was a warrant out for her arrested, officers conducted a search of her person had reportedly found a small plastic bag containing meth. Another bag was located that allegedly contained 8 Ambien pills.
Abney was arrested and charged with possession of meth and drug paraphernalia. She was additionally served with a warrant for theft by deception and felony receiving stolen property.