An investigation by multiple agencies has led to the arrests of two Hopkinsville men accused of having over $2 million worth of methamphetamine.
The Pennyrile Narcotics Task Force arrested 45-year old James Castile and 46-year old Stan Crunk of Hopkinsville for trafficking meth after a K9 alerted on their vehicle in Muhlenberg County Tuesday and further investigation led to a search warrant being served at Castile's home and storage unit.
Police say approximately 225 grams of meth and several thousand dollars in cash was found in the vehicle and about 650 grams of meth was found in Castile's home and storage unit.
Information was located indicating there was another storage unit in the north Clarksville area and there police say they found 58 pounds of crystal meth and several thousand dollars cash. Over 60 pounds of meth was found at all combined locations, which the Montgomery County Sheriff's Department says equals a street value over $2 million.
The 19th Judicial District Task Force assisted in the investigation.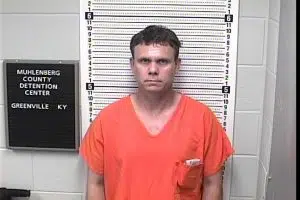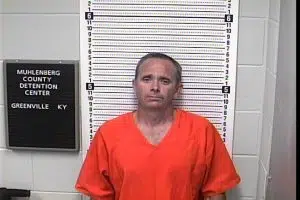 Castile                                                                                       Crunk