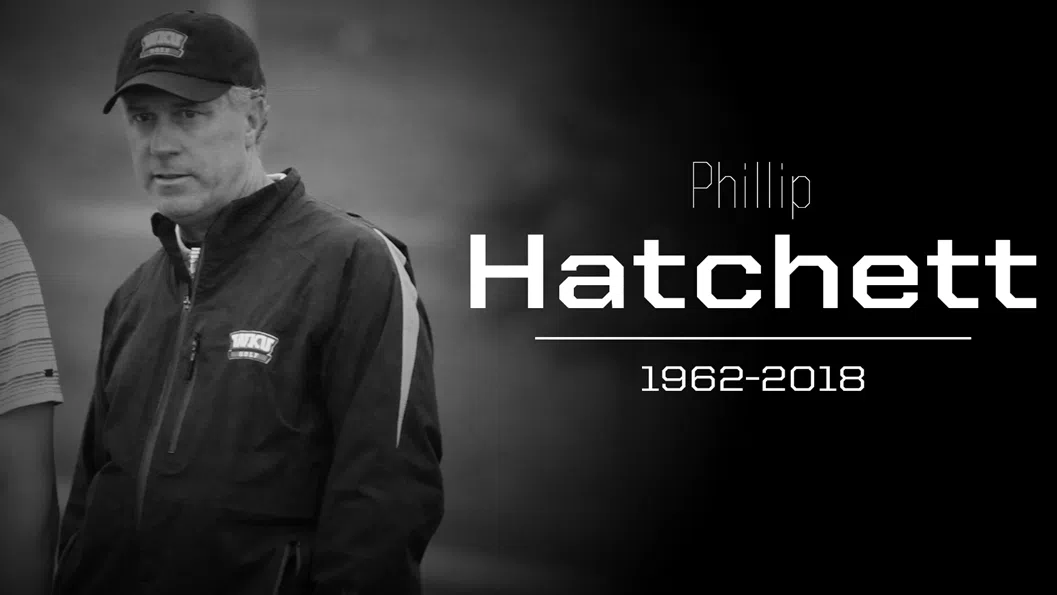 Additional details have been released on an accident Sunday morning on US 68 in Logan County that killed the head golf coach at Western Kentucky University.
Investigation by the Logan County Sheriff's Department determined that 27-year old Robert Stokes of Elkton had been headed west near the 5 mile-marker just before 7:30 a.m. when he came upon six bicyclists that were traveling in the emergency lane.
Stokes said that before he could check his mirrors to get over into the left lane, his SUV struck the rear bicycle operated by 55-year old Phillip Hatchett of Russellville. Police say Hatchett's bicycle was traveling on the white fog line, based upon visible tire marks located by investigators.
Hatchett was pronounced dead at the scene by the Logan County coroner.
The collision collected three other bicycles operated by 62-year old Morris Lynn Kisselbaugh, 28-year old Phillip Christmas and 26-year old Patrick Christmas—all of Russellville. All three were injured and taken to area hospitals. Two other bicyclists were not injured.
The Logan County Sheriff's Department says the incident remains under investigation.