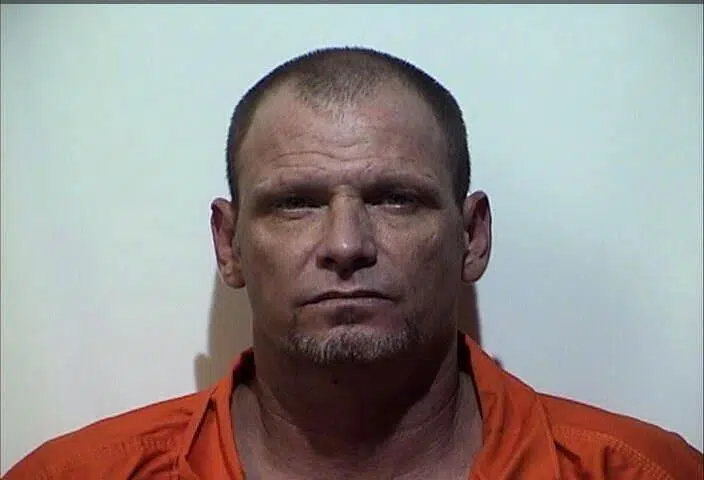 An alleged burglar was detained by a homeowner at a Princeton Road residence Sunday morning until officers could arrive on scene to make the arrest.
Hopkinsville Police received a call of a burglary in progress in the 2200 block of Princeton Road and arrived to find 47-year old James Mullen of Hopkinsville restrained by the homeowner—52-year old Loretta Delaney.
Delaney told officers that Mullen had entered the home and assaulted him and a female inside. Mullen was detained by Delaney as he tried to flee the scene.
Mullen allegedly dropped a baggie of methamphetamine during the altercation.
He was arrested and charged with first-degree burglary and possession of meth. Mullen and Delaney were acquainted prior to the incident, according to the arrest citation.