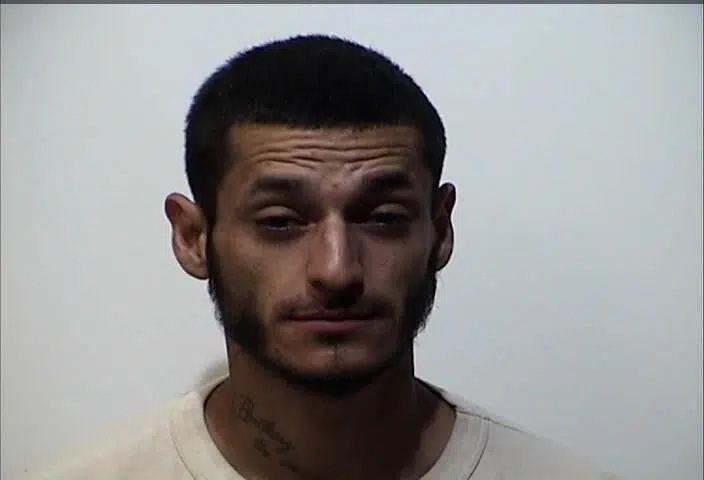 An Elkton man walking on Russellville Road in Hopkinsville Sunday was arrested on gun charges.
Hopkinsville Police Lt. Tyler DeArmond received a call of a suspicious person close to Western State Hospital about 11:45 a.m. and found 26-year old Robert Balboa of Elkton carrying a large knife, not wearing a shirt or shoes and appearing to be under the influence of a substance.
A pat down of Balboa revealed a pistol in his pants pocket, according to the arrest citation.
Balboa was arrested for carrying a concealed deadly weapon and possession of a handgun by a convicted felon.