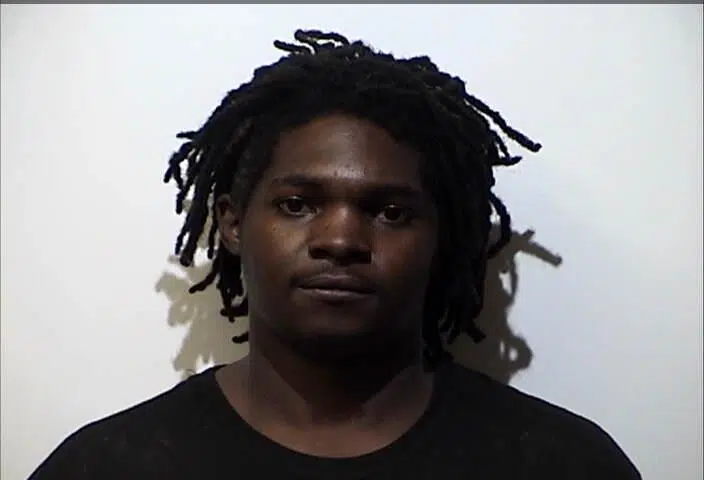 A high speed pursuit that began overnight in Christian County ended in Trigg with a crash, fire and arrest.
Deputies attempted to stop 22-year old Jordan Barbee of Springfield, Tennessee for careless driving near the 83 mile-marker of I-24 west, but he accelerated and reached speeds of up to 125 mph, according to Christian County Sheriff's Sgt. Adam Vanderkolk.
He took exit 73 and headed toward Gracey and later slammed on his brakes and made a quick turn to avoid spike strips that had been set up.
Barbee made his way to Rocky Ridge Road in Trigg County after several turns and would eventually strike a Cadiz Police cruiser in a gravel lot. Barbee's car caught fire and he fled on foot, but was soon arrested by Cadiz police.
He's charged with wanton endangerment, fleeing or evading police, reckless driving and several counts relating to the pursuit in Christian County and he's facing additional charges in Trigg.