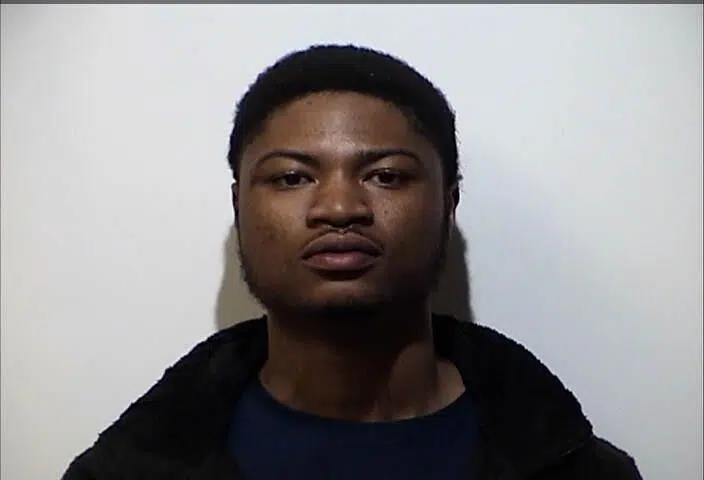 A Hopkinsville man was arrested early Wednesday morning and a juvenile was cited into court on multiple charges following a single-vehicle wreck on the Pennyrile Parkway.
According to a report from the Christian County Sheriff's Department, deputies responded to reports of a vehicle stopped in the median of the Parkway near the 6 mile marker around 12:30 a.m. Upon arrival, contact was made with 20-year old Christopher Parker of Hopkinsville and the 17-year old female juvenile, who were standing outside of the vehicle.  Parker reportedly told deputies they had been in an accident.
During inspection of the vehicle, a handgun in a holster was allegedly found near the rear passenger tire. During a pat down for weapons, Parker reportedly told Deputy David King he had marijuana on his person and more marijuana was located in the vehicle. Neither Parker nor the juvenile claimed ownership of the gun but gave differing stories on how it ended up by the tire.
The juvenile reportedly told deputies that the accident had occurred when Parker punched her in the eye. Further investigation determined the gun had been stolen by the juvenile from her mother's residence.
Parker was charged with receiving stolen property, tampering with physical evidence, fourth-degree domestic assault, possession of a handgun by a convicted felon and possession of marijuana. The juvenile was charged with theft of a firearm, possession of a handgun by a minor and possession of marijuana.