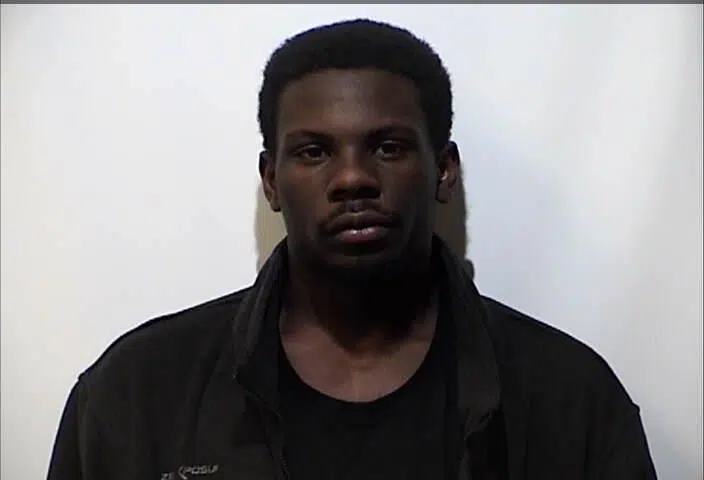 An attempt by Hopkinsville Police to stop a car without a visible license plate early Friday morning led to a high speed pursuit, a foot chase and an arrest.
Police attempted to stop 18-year old Khalil Thacker of Hopkinsville for not having a visible tag at 2:25 a.m., but Thacker allegedly fled. He struck a guide wire for a power pole and continued to West 20th and Main Street, where he fled on foot.
He was caught at Bethel and West 17th Street and arrested.
A computer check showed his license was suspended and was wanted on a warrant for theft of an automobile. The warrant alleges he stole a 2008 Nissan Altima on Carter Street last month.
Thacker is additionally charged with fleeing or evading police, reckless driving, leaving the scene of an accident, failing to maintain insurance and disregarding a stop sign.