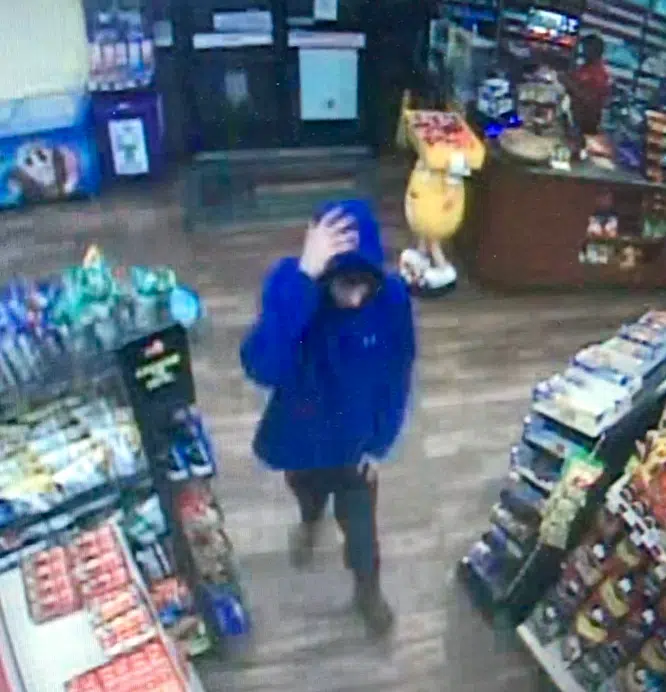 The Clarksville Police Department is searching for the suspect involved in the Tuesday robbery of the Shell Service Station near Needmore Road.
According to a news release, the white male suspect wearing a blue hoody and a black bandana over his face, entered the business around 3:30 a.m. and demanded money. The suspect was reportedly told there was only a little money in the register, so he then instead stole a pack cigarettes and two packs of cigars before fleeing the store.
The suspect is thought to be driving a red compact car with a missing hubcap. A weapon was never displayed during the crime.
Anyone with any information is asked to call 931-645-TIPS.