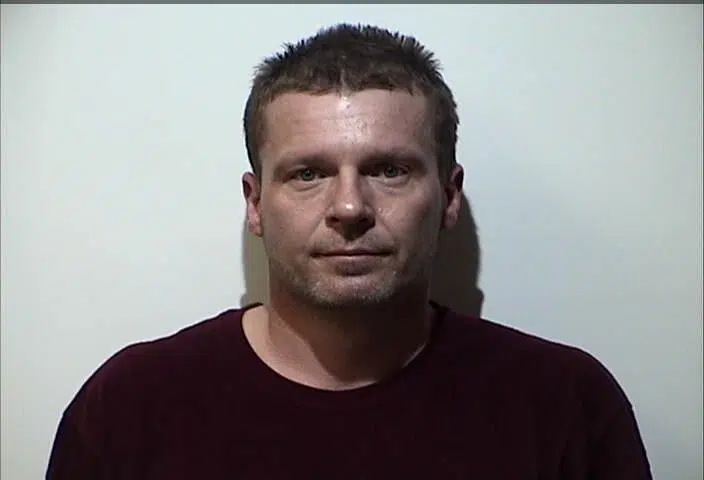 Hopkinsville police arrested a Hopkinsville man Thursday for DUI and possession of a controlled substance following a wreck on South Virginia Street.
According to the police report, officers responded to a wreck at the intersection of South Virginia and East 21st Street. Upon arrival, contact was made with 41-year old Kerry Brasher of Hopkinsville, who allegedly had a strong smell of alcohol on his person.  He reportedly performed poorly on field sobriety tests and had a hard time following directions.
Brasher allegedly admitted to smoking marijuana before driving and blew a .202 on a Breathalyzer test. A search of his vehicle reportedly revealed four pills wrapped in cellophane in the driver side floorboard.
Brasher was arrested and charged with second-offense DUI, possession of a controlled substance and driving on a DUI suspended license.