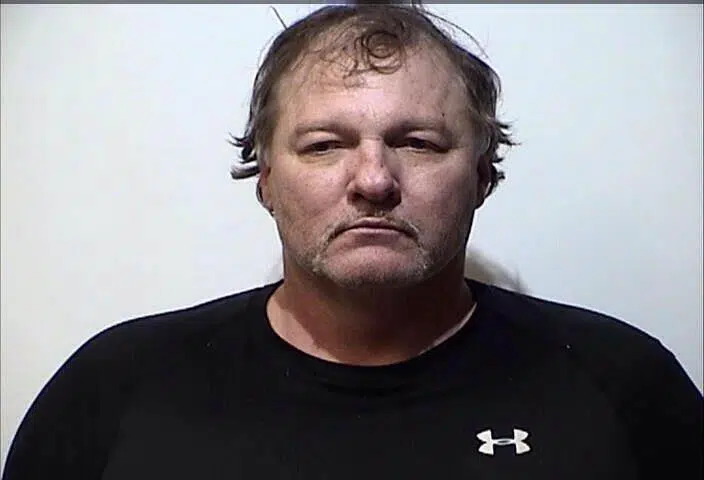 A man wanted on warrants is now facing a gun charge after his arrest Sunday afternoon.
Hopkinsville Police located 53-year old Douglas Thomas of Crofton at 2726 Kenwood Drive and served him with warrants for failing to appear in court and for violating conditions of released by sending nine texts in two days to a person he was barred from contacting.
Thomas was arrested in January for domestic assault.
During the arrest, police say they found .22 caliber weapon in Thomas' jacket pocket. He was additionally charged with carrying a concealed deadly weapon.