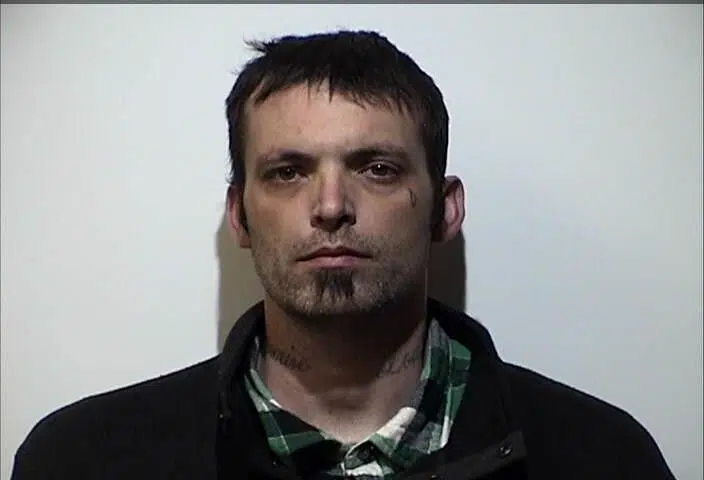 A man already sought on a probation violation warrant for failing to complete drug treatment is facing new trafficking charges after his arrest Thursday afternoon.
Hopkinsville Police stopped a vehicle at Liberty and East 12th Street and 36-year old Brian Stout of the city was a passenger, according to the arrest citation. A computer check showed he was sought on the warrant and a search during the arrest allegedly revealed marijuana, methamphetamine, drug paraphernalia, digital scales and a large amount of cash.
Stout claimed ownership of it all and was additionally charged with trafficking in meth and marijuana and possession of drug paraphernalia.