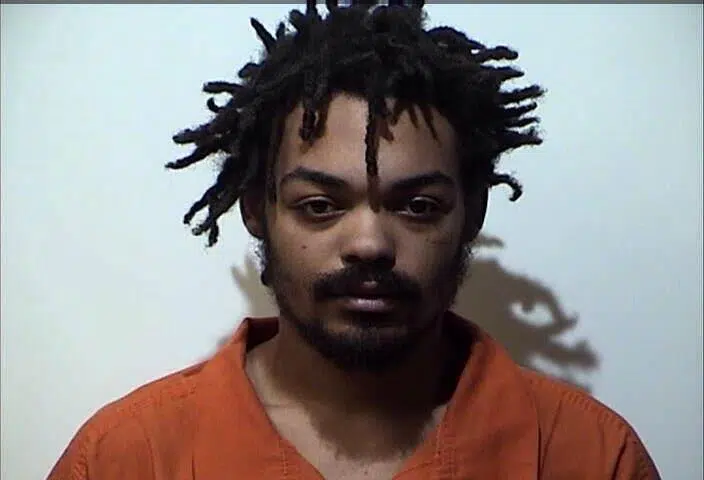 A traffic stop on North Main Street Saturday night led to multiple charges against two people.
Hopkinsville Police stopped 21-year old Raemarkeus Jackson of Hopkinsville at 721 North Main for driving without his license plate illuminated, according to an arrest citation, which says Jackson admitted to smoking marijuana prior to driving.
Police say an odor of marijuana was coming from the vehicle and there was an infant in the back, sitting in a car seat that was not properly secured.
Jackson was arrested for DUI, first-degree wanton endangerment and driving without his plate illuminated.
A search of his passenger, 18-year old Phillip Pomplun of Hopkinsville, allegedly revealed a baggie of marijuana on his person and a pipe in the car he admitted was his. Pomplun was cited into court for possession of marijuana and drug paraphernalia.