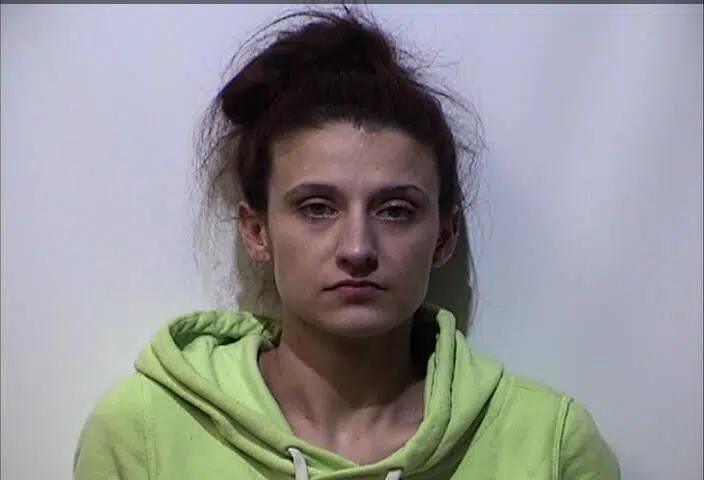 A Hopkinsville woman was arrested and charged with possession of methamphetamine early Sunday morning after she was allegedly caught shoplifting at Walmart.
According to the Hopkinsville police report, Walmart loss prevention employees reportedly saw 23-year old Megan Thomas of Hopkinsville and 19-year old Sydney Overton of Oak Grove putting merchandise in their purses without paying for them. When confronted by loss prevention after officers arrived, the report states a search revealed several items of merchandise, some still in the original packaging.
A search of Thomas' bag also allegedly revealed two small plastic baggies, one containing meth and the other contained prescription pills.
Both were arrested and charged with shoplifting under $500. Thomas was additionally charged with possession of meth and possession of a controlled substance.
**