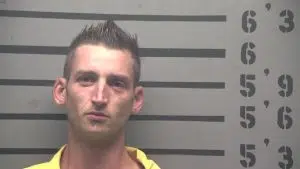 A Dawson Springs man has been arrested for alleged official misconduct while working as a deputy jailer at the Webster County Jail.
Kentucky State Police received a complaint of a deputy soliciting sexual conduct from inmates while working in his official capacity and investigation determined the suspect to be 29-year old Aaron Drewicz of Dawson Springs.
Drewicz was charged with three counts of video voyeurism, three counts of promoting contraband in the first degree, one count of sexual abuse in the second degree, and 3 counts of official misconduct in the first degree.
He was lodged in the Hopkins County Detention Center.