A lightning strike during a pop-up summertime thunderstorm Saturday afternoon caused a tree to fall on a home on Deepwood Drive in Hopkinsville.
The house at 308 Deepwood had significant damage to its roof, but no one was injured.
Patricia Sunderland says she was sitting in the living room when the lightning bolt hit directly in front of the house. She could see the tree splinter and dangle and knew it was only a matter of time before it crashed into their home.
Sunderland called the situation very scary, but said it was a blessing no one was injured.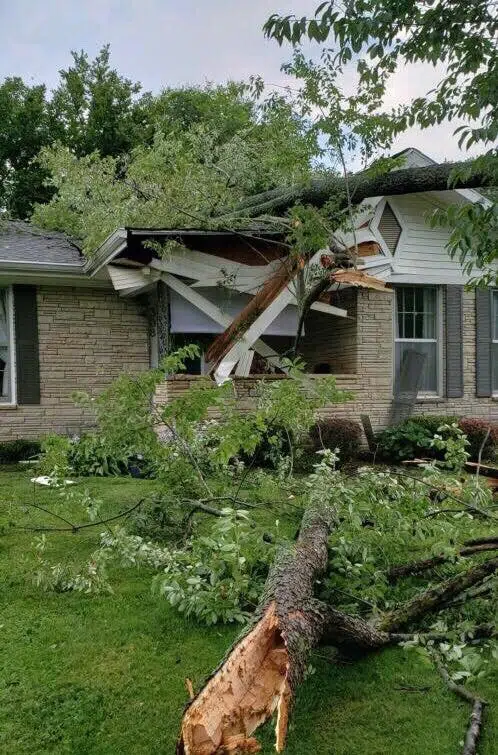 Photos provided