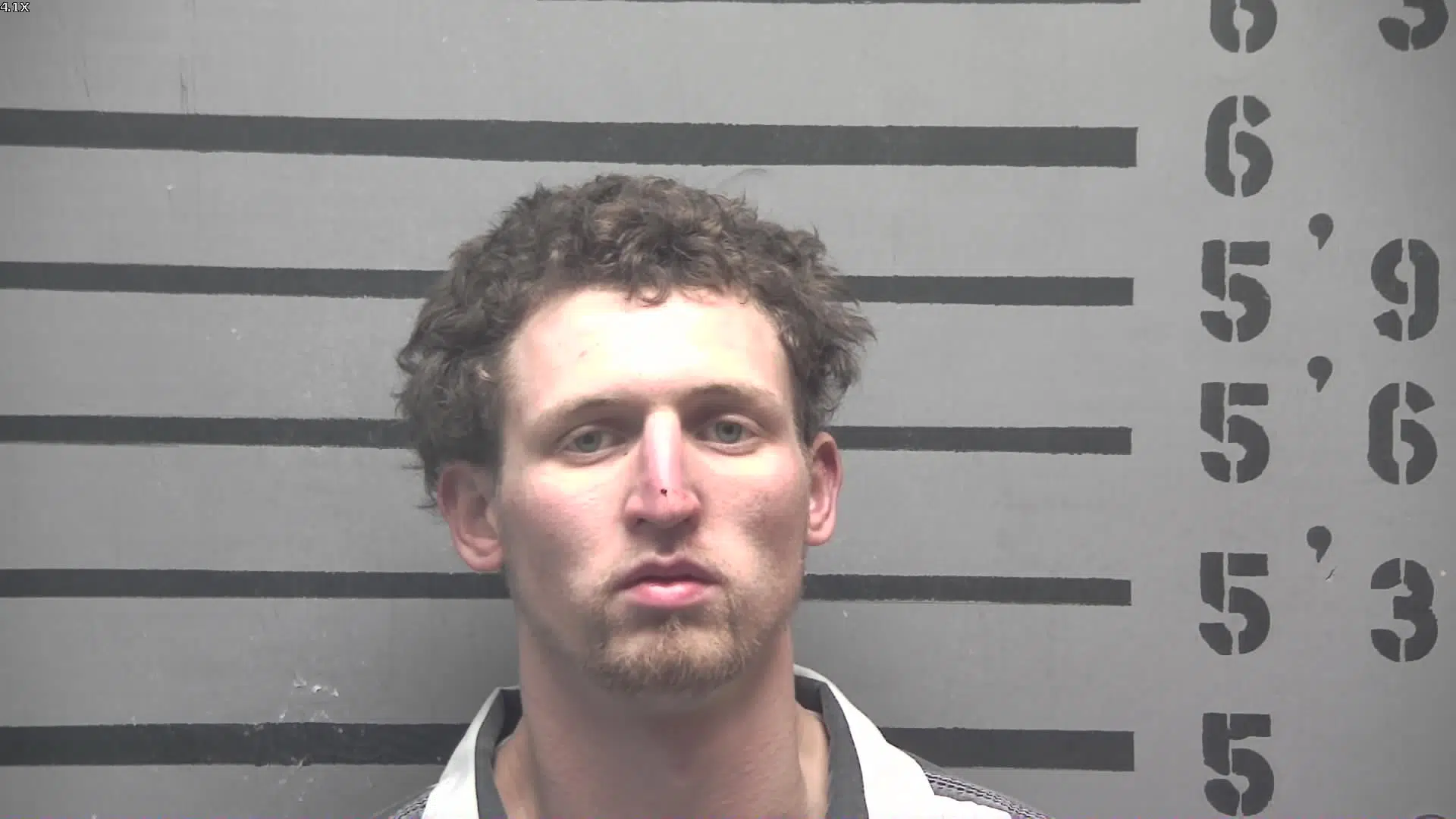 One suspect was arrested and another is still sought following a vehicle and foot pursuit Sunday afternoon in Madisonville.
Officers were attempting to locate 27-year old Jason Ruckert of Madisonville, who was known to be wanted on warrants and who was sought for alleged drug activity—according to a news release.
They located a vehicle near Baptist Health Hospital that he was thought to be riding in and the driver—24-year old Damien Golike—allegedly accelerated through the parking and through a row of shrubs when officers tried to stop him.
Golike lost control as he attempted to turn onto a CSX access road and struck a concrete wall before coming to rest against an embankment. He and Ruckert fled on foot and while Ruckert was caught, Golike was able to get away.
He was last seen running toward the Elk Creek Mobile Home Park. Anyone knowing his whereabouts should call Madisonville Police.
Ruckert was served with multiple felony warrants and charged with fleeing and evading police, possession of a firearm by a convicted felon and possession of a controlled substance.