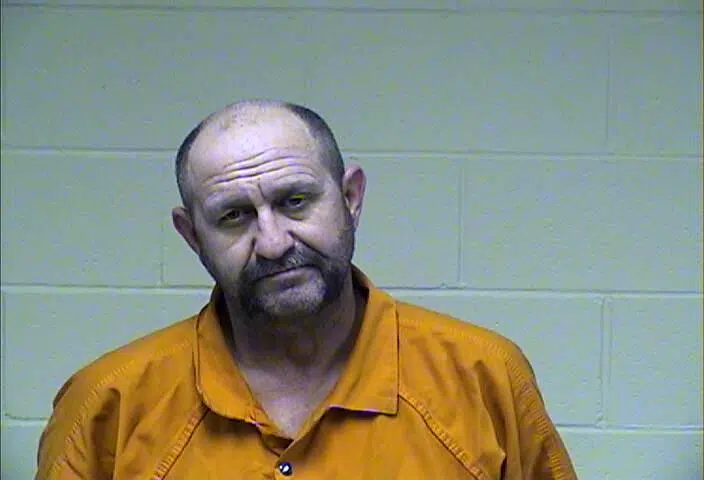 A traffic stop on West Main Street in Elkton Friday evening led to the arrest of a passenger for methamphetamine charges.
Todd County Sheriff's Deputy BJ Grayson stopped 57-year old David Stokes of Elkton for driving without headlights and there was a strong odor of marijuana coming from his vehicle, according to a news release.
Marijuana was allegedly located on Stokes' person and his passenger—54-year old Ronald Case of Elkton—was observed trying to hide something in his seat. A search allegedly revealed a large amount of meth and a glass pipe.
Case was arrested and charged with trafficking in meth, possession of drug paraphernalia and tampering with evidence. Stokes was cited into court for possession of marijuana and failure to illuminate headlights.
Trooper Hunter Carroll assisted in the investigation.