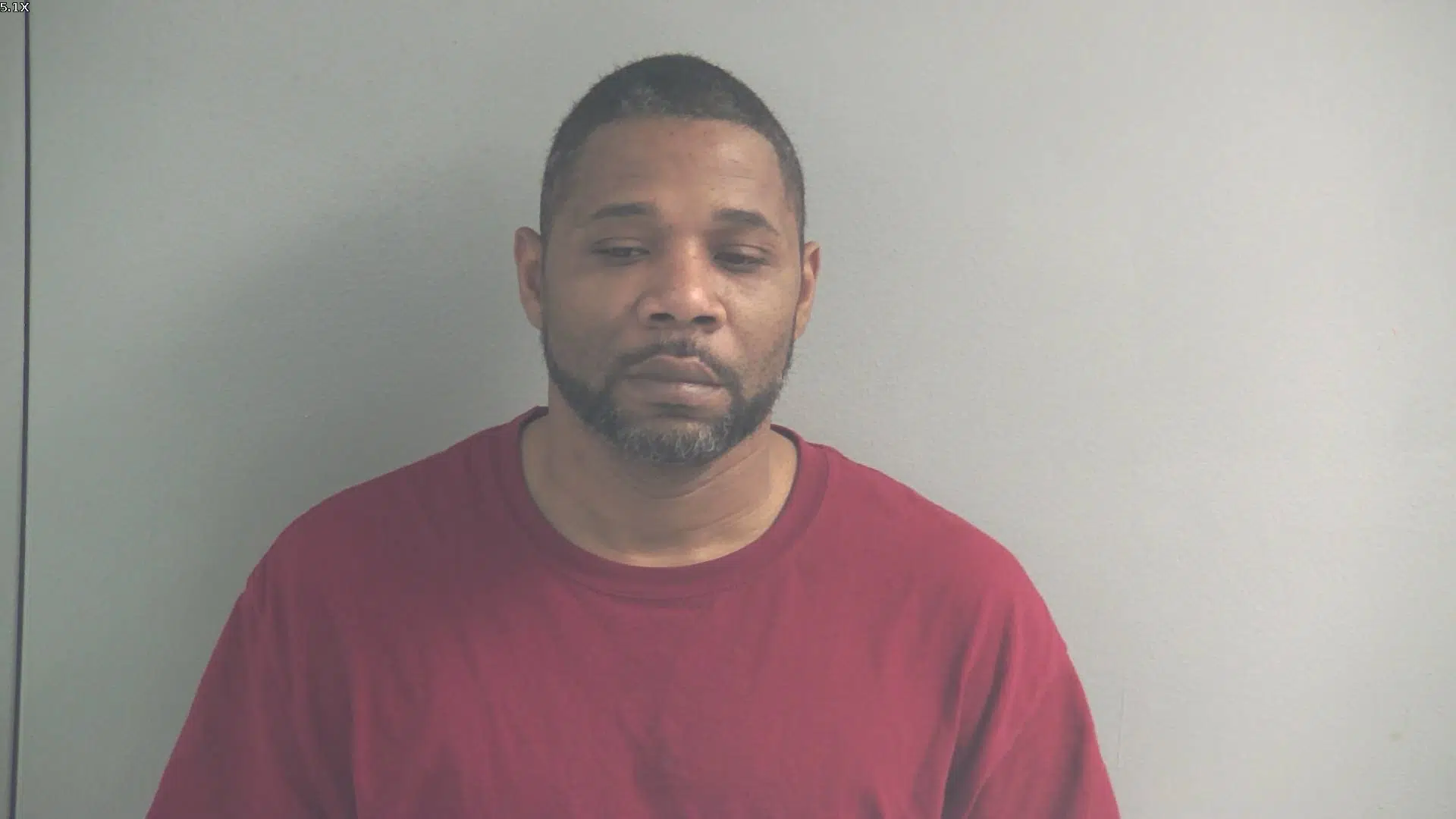 A Russellville man was arrested and charged with trafficking in methamphetamine and several other charges following a wreck at a gas station in Russellville.
According to a news release from the Logan County Sheriff's Department, deputies responded to the Five Star gas station on West Fourth Street around 1 p.m. Sunday for reports that a vehicle had backed into a pole near the gas pumps. Contact was made with the driver, 43-year old Richard Collins of Russellville, who told officers he had accidently hit the pole while trying to get closer to the pump.
While Collins went into his vehicle to get his insurance card, deputies allegedly smelled a strong odor of marijuana coming from the vehicle and observed him reportedly trying to conceal something. They removed him from the vehicle, when he allegedly tensed up and refused to put his hands behind his back.  A taser was deployed to bring him into custody, which is when he allegedly dropped four plastic baggies.
The bags reportedly contained crystal meth and a search of the vehicle revealed marijuana, cash and various items of drug paraphernalia.
Collins was arrested and charged with trafficking in meth, possession of meth and marijuana, possession of drug paraphernalia, resisting arrest and driving on a suspended license.