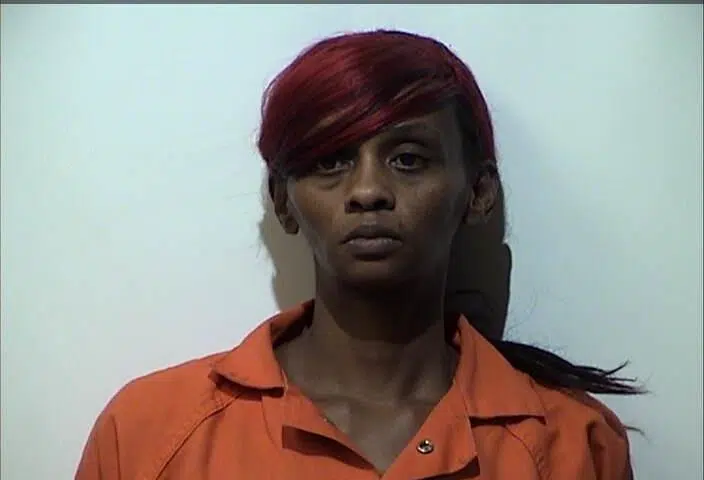 A foot pursuit Wednesday afternoon ended on Hancock Street in Hopkinsville with the arrest of a woman sought on warrants.
Christian County Sheriff's Sgt. Jeff Goulet located 42-year old Tasha Blane of Hopkinsville walking on Hancock and knew she was wanted on warrants, according to an arrest citation. Blane allegedly fled on foot as Deputy Goulet and Detective Scott Smith exited the cruiser and she was soon caught as she tried to enter the door of a home.
Police say she began spitting on the deputies as she was being placed into the cruiser.
Blane was served with warrants for failing to appear in court and for contempt of court and is facing new charges of fleeing or evading police, resisting arrest and third-degree assault of an officer.