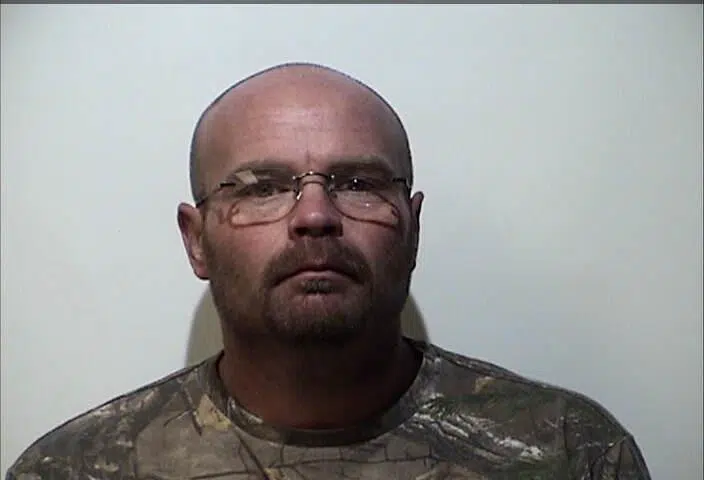 The Christian County Sheriff's Department arrested a man on burglary and methamphetamine charges Friday.
Deputies received a report of a theft of property from 12628 Old Fruithill Road near Crofton and investigation led them to make contact with 44-year old Thomas Looney of Belton at a residence on Crofton-Fruit Hill Road.
The victim in the theft had a photo of the suspect and a pickup and Looney admitted to being there, according to an arrest citation, which says he claimed to have been there to look at the property for a friend.
Looney also admitted to smoking meth earlier in the day and a search of his backpack allegedly revealed a piece of straw containing meth and a digital scale. He also had a bottle of pain pills with he said a friend had purchased for him.
Looney was arrested and charged with second-degree burglary, possession of meth, possession of a controlled substance and drug paraphernalia and prescription pills not in the proper container.