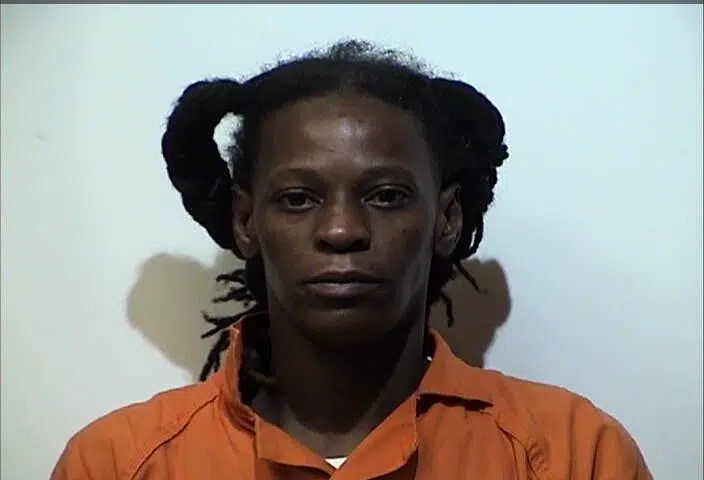 A traffic stop on South McPherson Street Tuesday night led to the arrest of the driver on cocaine, methamphetamine and marijuana charges.
Officer Tyler Hancock stopped 37-year old Carla Danielle Taylor of Hopkinsville for an equipment violation and a computer check showed her license plate was entered as stolen.
A K9 alerted on her car and a search allegedly revealed several bags of marijuana and methamphetamine and a bag of cocaine. Police say they also found a knife on her belt that was in the shape of a gun and that it had a spring-assist for opening.
The search of the car also turned up a stolen check made out to Taylor, according to the report.
She was arrested and charged with trafficking in cocaine, meth and marijuana, possession of drug paraphernalia, carrying a concealed deadly weapon, receiving stolen property, theft of a motor vehicle registration plate and criminal possession of a forged instrument.