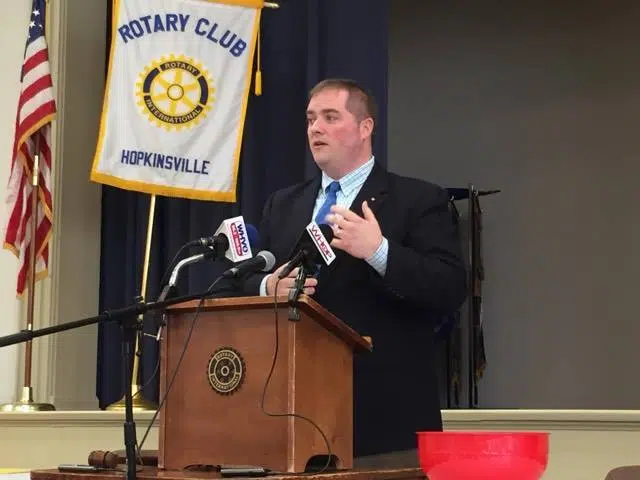 State Senator Whitney Westerfield of Christian County will maintain his post as chairman of the Senate Judiciary Committee.
The Senate Majority Caucus announced its committee appointments for the 2019 session Tuesday and Westerfield will continue to lead that committee has he has since he arrived in Frankfort in 2013.
Westerfield says in a news release, "I'm honored to once again assume the important role of Committee Chairman for the Senate Judiciary Committee. The 2019 Regular Session will be short, but once again we have the opportunity to improve public safety, create an environment for more jobs and economic growth, and strengthen Kentucky families."
Senator Westerfield will also serve as a member of the Senate standing committees on Agriculture, Natural Resources & Energy, and Veterans, Military Affairs, & Public Protection. He will also serve as member of the Capital Planning Advisory Board, the Child Welfare Oversight and Advisory Committee, the Program Review and Investigations Committee, and the Tobacco Settlement Agreement Fund Oversight Committee.