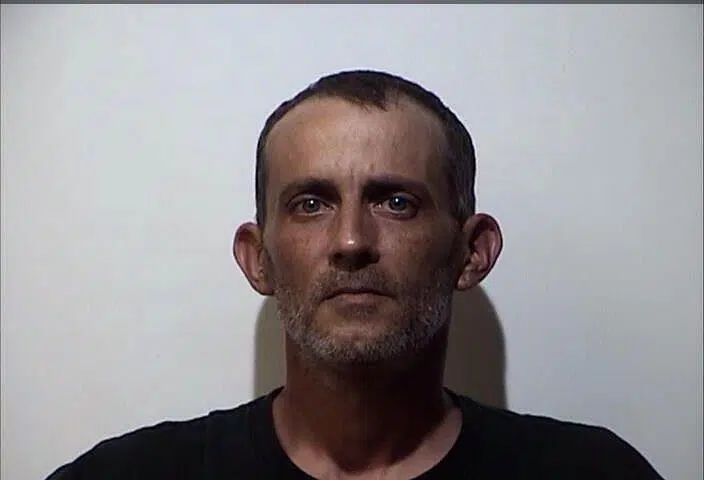 Photo: Previous booking photo from CC Jail
An investigation and short foot pursuit on Bark Ridge Circle Tuesday night led to charges against a local man on methamphetamine related charges.
Hopkinsville Police were called to the 1100 block of Bark Ridge regarding suspicious suspects who entered a home and they made contact with 46-year old Joseph Stewart of Hopkinsville.
A citation says Stewart appeared to be under the influence of a substance, said he saw people in the yard who were not there and soon ran from officers. He was caught and a search of his person revealed a plastic baggie of methamphetamine, a prescription pill and glass pipes commonly used to smoke meth.
After HPD consulted with Judge Foster Cotthoff, Stewart was cited into court and charged with possession of meth, possession of a controlled substance and drug paraphernalia, fleeing or evading police and public intoxication.