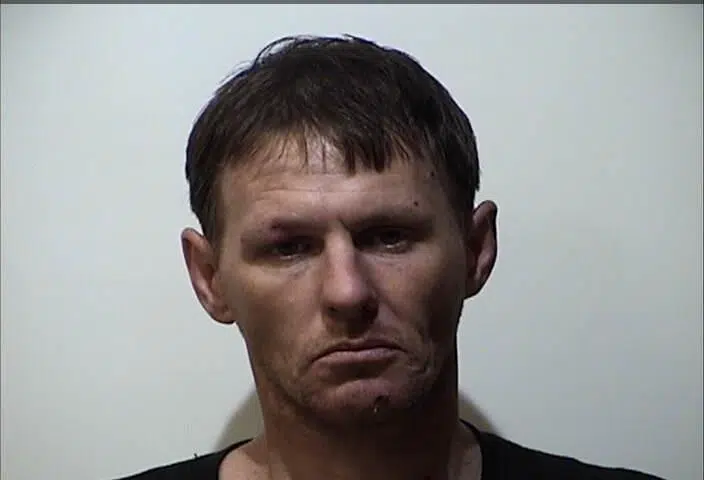 An investigation on Sanderson Drive early Monday morning led to the arrest of a Hopkinsville man for methamphetamine possession.
Officer Tyler Hancock got out with 40-year old Brandon Lee after seeing him walking on the wrong side of the road just after 3 a.m., according to an arrest citation, which says Lee appeared nervous.
He was requested to empty the contents of his pockets onto the trunk of the cruiser due to recent vehicle break-ins and police say Lee kept one of his hands in a pocket.
Lee eventually admitted there was a needle in his pocket and a search allegedly revealed the needle and a baggie containing meth.
He was arrested and charged with possession of meth and drug paraphernalia and disregarding traffic regulations by a pedestrian.